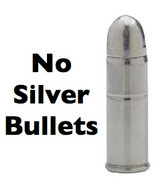 "We want our students to have a full-orbed Christian worldview," the VP for a national para-church youth ministry told me.

He was seeking my input on a program they were developing to help their students make a successful spiritual transition into college.

"What does that mean," I asked.

"Um, that's a good question. I'm not sure what we mean," he said.
What's in your worldview? When most of us think of a Christian worldview we usually mean a philosophical or moral understanding of why the Christian faith is true.

It is an intellectual grasp of our faith. It's brainy.

Is this kind of Christian worldview an important part of pre-graduation counseling for our high school seniors before they head to college? Absolutely. Is it the Silver Bullet against a secular university?

Absolutely not.
In all my years of campus ministry I have never met a student who walked away from Christ simply because they had a Marxist-Leninist Lesbian professor who argued them out of their faith.

Militarily speaking, a direct attack usually pushes an army back on their resources. So direct attacks on our faith often times get us riled up and looking for answers. And thank God there are a lot of great worldview resources available to the average student. But if you really want to defeat someone militarily, you out-flank them; you cut them off from their resources.
That's exactly what Satan does to our students when they go to college.

He attacks their hearts.

First, he strips young men and women away from their external support system – church, Christian friends and family.

Second, he tempts them to extinguish that loneliness with highly pleasurable experiences – food, alcohol and sex. Once sin is committed he loads them with guilt and shame. Feeling condemned

they are now cut off from themselves, which effects their willingness to seek external support. If a student is leading a double life t

he last place they want to be is around truly joyful Christians.

And the last thing they want to do is talk with the Lord when they feel so far from Him.
Satan is after our minds, thus we do need a strong intellectual defense of our faith.

However, h

e actually wants our heads and our hearts, but he starts with our hearts.

Does the worldview your students are developing understand how their emotions play into shaping their views? We need a worldview that respects the emotions. It needs to be hearty.
Satan is

smart and knows that most of us, especially adolescents, are lead in our faith by our emotions, not our reason.

If Satan can control our hearts, our heads will naturally follow.

It's our emotions that we feel first, the strongest and that last the longest.

Self-inflicted wounds of guilt, shame, discouragement and embarrassment do far more damage than arguments that are readily refuted.
The fabric of a Christian worldview has many threads. So, as we think of strengthening our students' understanding of their faith, let's start with the topics that can create the most emotional fallout and threaten to confuse and undo their Christian experience.

There are six questions that our students need to answer for themselves, with our guidance, if our pre-graduation counseling is to truly guide our grads.
What is sex?
Why is alcohol so enticing?
Who is in charge of me?
What should I do when I sin?
Is Christian fellowship only found in church?
How should I think about the "mistakes" in the Bible?